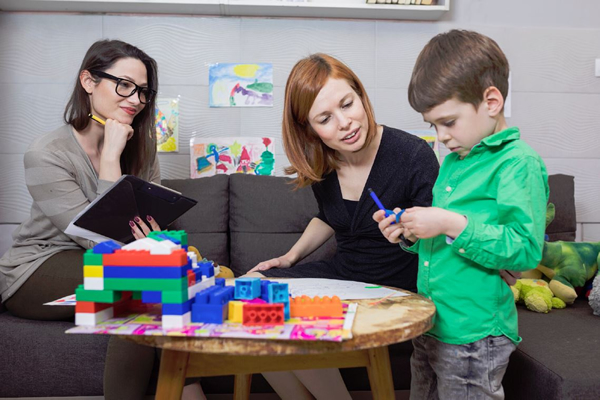 Bachelor of Social Work (BSW) Great Basin College Associate of Arts included with Great Basin College and the University of Nevada, Reno 3+1 Collaborative Program
Great Basin College's unique BSW program provides students with an Associate of Arts degree by the end of the fourth semester. This allows all the Silver Core requirements at the University of Nevada, Reno (UNR) to be waived upon transfer. Students completing six semesters of the prerequisite courses at GBC will apply to the UNR Bachelor of Social Work degree program. Students who meet all the requirements will be accepted into the program at UNR. Students will complete 90 credits at GBC. Students complete the first three years of academic study and achieve an Associate of Arts degree in year two. After being accepted to UNR and the professional sequence of BSW majors, students complete their final 30 credits at UNR (no less than 30 upper division credits must be completed through UNR) and are completed during the final year of study semester seven and eight. UNR Social Work courses will be delivered in an online and hybrid format to students in their GBC service area with some travel to Reno required.
Accreditation
This program has been approved by the Council on Social Work Education.
Mission Statement
Social work education is based upon a specific body of knowledge, values, and professional skills. The baccalaureate program offers coursework and field studies that prepare individuals committed to the elimination of poverty, oppression, and social injustice. The goal of professional social work practice is to enhance the functional capabilities of individuals, families, groups, organizations, and communities by building on each system's unique strengths.
Program Description
The Bachelor of Social Work degree includes course and field work that prepare students for entry-level professional social work practice. Students gain knowledge of the theories, skills, and professional values that enable them to become social workers in a variety of programs, such as child welfare, community development, corrections, delinquency, employee assistance, health settings, mental health, disabilities, planning and administration, public assistance, and services to the aged. The degree also prepares students for admission to graduate school.
Program Requirements
The student is required to complete 54 social work credits. Of these 54 credits, 48 are in required courses and the remaining six credits are electives and should be selected in consultation with an advisor. Additionally, students who major in social work must meet one of the two following requirements: complete school-required options in cultural diversity-specific course(s) to be determined in consultation with the student's academic advisor; or complete a fourth-semester college course in a foreign language.
Admission Requirements
When a student registers for SW 101 they are considered admitted to Social Work as a pre-major status. The student is required to attend a social work orientation and meet with an academic advisor during the first semester. Once a student reaches the end of the fourth semester, they are preparing to become a 3+1 Social Work student and must have their courses reviewed by an advisor prior to enrolling in the fifth semester. Students will at this point apply to the UNR Silver State Transfer program. The Co-Admission program is a bridge from the Nevada System of Higher Education (NSHE) community colleges to the University of Nevada, Reno. Program participants have the opportunity to work one-on-one with advising specialists as they transition to the University of Nevada, Reno. The purpose of the program is to support community college students as they prepare to transfer, ensuring a smooth transition to the baccalaureate degree. Students who are in the program may take courses from both the community college and the University at the same time that they are pursuing their transferable associate degree. The community college remains the home campus for co-admit students.
Silver State Transfer Program Guidelines
Students must be in good academic standing.
Students agree to all the exchange of transcript data between the community college and the University.
Students are assigned a University advisor. Students are required to meet with their academic advisor each semester at both the University and the community college Social Work program.
Students are expected to enroll in courses leading to both the AA/AS degree and bachelor's degree.
How to Apply
Complete the undergraduate application at unr.edu/apply and SAVE, no need for payment at this time. Notify the Social Work advisor to verify the application has been received.
Send official transcripts to: University of Nevada, Reno, Admissions and Records/MS 0120, Reno, NV 89557
The $60 non-refundable university application fee will be deferred until the student enrolls at the University.
Provide immunization records if you are intending to enroll at the University (documentation of two doses of Measles, Mumps, Rubella (MMR); and one does of Tetanus within the last 10 years)
Complete the Permission to enroll form with your Social Work advisor
Complete the Declaration of Intent to Graduate from current Community college
UNR BSW Admission Requirements
To be considered for admission into the professional sequence of the BSW Program, students must:
Maintain an overall grade-point average of 2.5 or higher. (Exceptions may occasionally be considered for students who do not meet the GPA requirement, but in the professional judgment of the faculty demonstrate exceptional potential for social work through strong community service and/or leadership experiences)
Complete SW 101, SW 250, SW 310, and SW 321 with a grade of "C" or higher in each course; and have completed or be enrolled in SW 311 and SW 351
Submit formal applications to:

The University of Nevada, Reno (applicable for students transferring to UNR) and
The School of Social Work (BSW application)

Submit responses to essay questions as found on the third page of the BSW program application
Submit two professional references (must use BSW Recommendation form)
Submit Transfer Credit Report. (All documents listed found in MyNevada)
It is important to note that the requirements for graduation with a social work degree include completion of at least 120 credits and completion of all required social work courses with a "C" grade or higher in each course
Application for UNR BSW Program
The application for the UNR Social work program is located on the UNR Social Work website and needs to be completed with all required documentation by January 15th. The following website will direct you to the information you will need to apply to the UNR Social Work program www.unr.edu/degrees/social-work/bsw. You will not need to reapply to UNR as a student as you will have applied and be a part of the Silver State Transfer Program during the 4th semester at GBC.
For More Information
Laura Debenham
Phone: 775-727-2023
E-mail: laura.debenham@gbcnv.edu
Why Great Basin College
Great Basin College wants to be your choice for higher education. GBC offers associate and baccalaureate level instruction in career and technical education and academic areas. About 4,000 students are enrolled annually online from across the country and on campuses and centers across 86,500 square miles, two time zones, and ten of Nevada's largest counties. We border Arizona, Oregon, Idaho, Utah, and California. We are GBC!